Längenfeld Ötztal
PERFECT LOCATION IN HUBEN FOR YOUR HOLIDAY
Learn to love the country and its people! In Huben you can experience pure nature: The quaint, idyllic village is the perfect place to findpeace and quiet. There's also plenty to discover and enjoy in the countryside around Längenfeld. The tiny village of Huben at the southern end of the Längenfeld basin belongs to the municipality of Längenfeld.

Längenfeld is the most populous village in the Ötztal region. The alpine village is situated where the valley broadens out and opens up invitingly to welcome new guests. Längenfeld and the well-known skiing town of Sölden can be reached easily from Huben.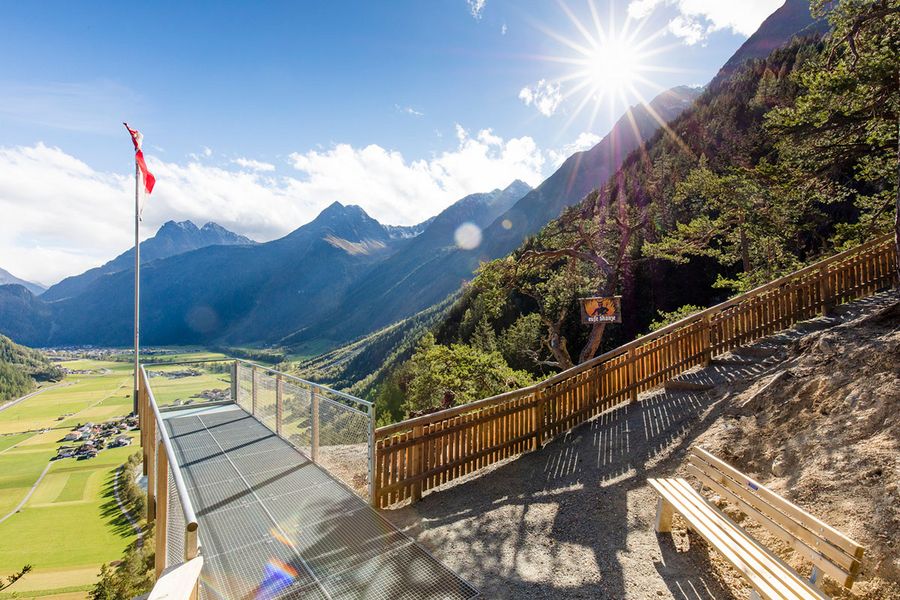 Things to do between Sölden and Längenfeld:
SUMMER

Hike. Inhale and recharge in the mountains.

Climb. Conquer the highest peaks.

Cycle. Ride your bike out in the countryside.

Experience. Try out all kinds of new activities.
Things to do between Sölden and Längenfeld:
WINTER

Ski in Gries. The family-size ski resort.

Ski in Sölden. The superlative ski resort.

Ski in Gurgl. The ski resort at the end of Ötztal valley.

Längenfeld Cross-Country Skiing Centre. Satisfy your need for speed.

Aqua Dome Längenfeld. Relax at the Tyrolean thermal baths.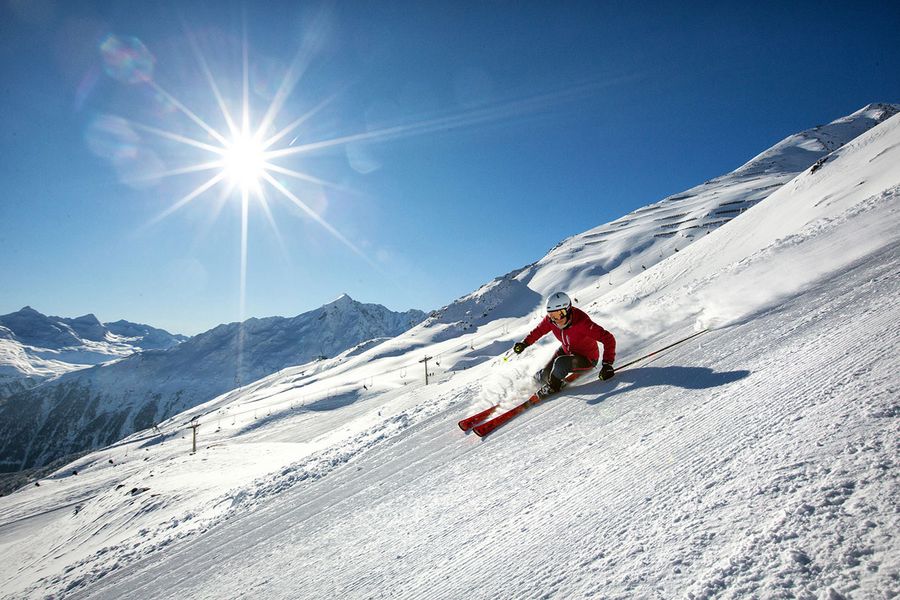 ---
When the sun shines
Summer holidays in Ötztal
Summer-loving guests and alpinists find everything their hearts desire in Ötztal. Hotel Alpenblick is the perfect springboard for an alpine holiday in Tyrol.
When the ice glistens
Winter holidays in Ötztal
Winter enthusiasts and ski slope fanatics love holidays in Ötztal. Hotel Alpenblick is a great place to start a skiing vacation in the Ötztal Alps.
Do you have any questions about your holiday?
We are happy to help you.