Hotel for individualists and active guests
Romantic holidays in the mountains
This is a fantastic opportunity to deepen your affection for your partner. Guests here also fall in love with holidays, with the countryside and with the people ofÖtztal – again and again! In Huben near Längenfeld couples enjoy very special holidays. There are plenty of opportunities to hold hands on pleasant strolls out in the countryside or to snuggle up close on romantic horse-drawn carriage rides. Alternatively, you may have something even more exciting in mind!

Daring activities far above the ground guarantee an adrenaline kick for those who conquer their fears. There's a scintillating high-rope park in Sautens, and in Längenfeld there's the chance to cross a breath-taking cable suspension bridge, hand-in-hand. Return to Hotel Alpenblick after an action-packed day of thrills – and let your pulse settle once more. Go down for a romantic evening meal, gaze deeply into your partner's eyes, toast each other with a glass of excellent wine – and enjoy the pleasures of quality time together!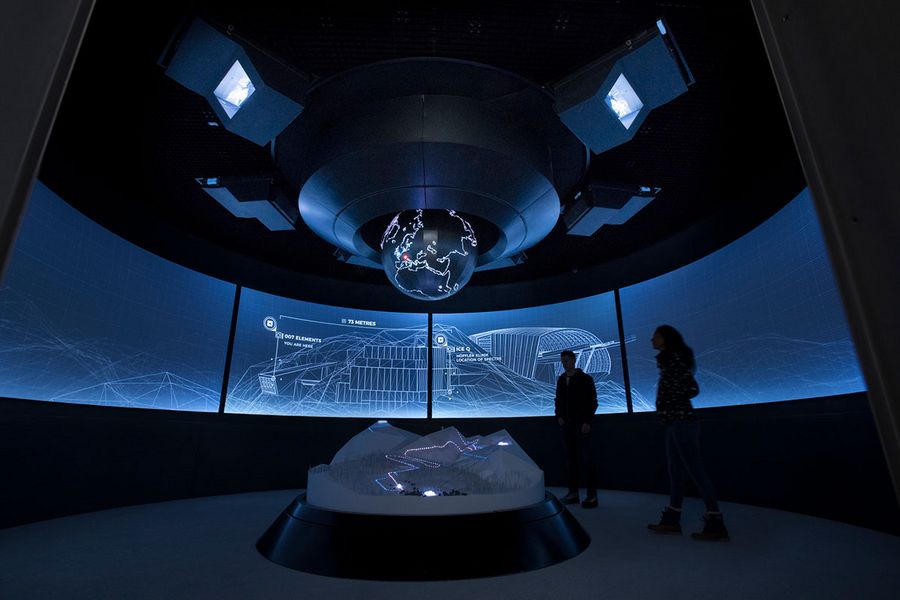 Attractions and activities in Ötztal:
A pleasant stroll in the countryside or a romantic horse-drawn carriage ride.
Find time for meaningful conversation on a walk around in Huben or on a romantic horse-drawn carriage ride in Längenfeld. The area around Hotel Alpenblick boasts so much beautiful scenery just waiting to be discovered with your nearest and dearest.

High-rope park in Sautens and suspension bridge in Längenfeld.
Time to share an adventure? Those hoping to hit the heights need look no further than a trip to the nearby area of Längenfeld, where there's an 83-metre suspension bridge across the Maurer Rinne gorge. In Sautens there's also a thrilling high-rope adventure park.

Glacier road and '007 Elements' in Sölden.
Time for some spectacular views? The same ones James Bond and the Bond girls enjoyed? The Ötztal glacier road offers breath-taking views of the surrounding high-alpine scenery. The '007 Elements' expo is a cinematic installation that provides even more high-altitude excitement.
Spa & health in the mountains:
Spa & health at Hotel Alpenblick.
The things we seek are often closer to home than we think. The spa area on the top floor of Hotel Alpenblick is fitted with a sauna, steam bath and infrared cabin. The panorama relaxation room guarantees breath-taking sweeping views of the surrounding alpine scenery.

AQUA DOME in Längenfeld.
Aqua Dome in Längenfeld is one of the most popular thermal bath centres in Austria. Enjoy the soothing effects of the naturally-heated water in 2000 m² of bathing space. The thermal baths are open all year and offer 12 pools and 7 saunas – indoors and outdoors.

Leisure-time Freizeitarena in Sölden.
As well as a waterworld that caters to the entire family, the Sölden leisure arena also offers an extensive sauna-scape featuring a Kelo log cabin sauna, a saunarium, a herbal bath tepidarium, steam bath and inhalation bath. Relax in a truly tranquil atmosphere!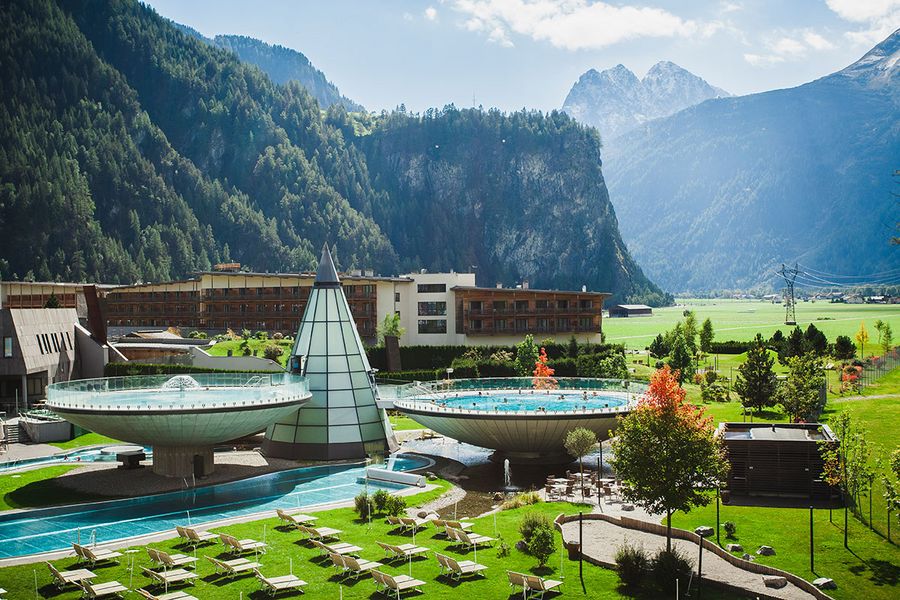 Summer
Hotel for summertime nature-lovers and alpine sports enthusiasts
Summer holidays, sunshine and ice-pops? Hotel Alpenblick in Ötztal guarantees a summer holiday tailored to your preferences.
Winter
Hotel for winter enthusiasts and snow-seekers
The thrill of the slopes, convivial mountain huts and the pleasures of the peaks? A winter holiday at Hotel Alpenblick in Ötztal leaves nothing to be desired.